Selling an old gold ring is a great way to make some extra cash. Especially if the ring is unworn and taking up valuable real estate. Jokes aside, gold is hovering around top prices since 2013. Making it the perfect time to sell. There are many shops that purchase gold jewelry. But how can you be sure you're getting the best deal? Here are a few helpful tips to use when selling your gold ring.
Everything You Need To Know When Selling Your Gold Ring To Get The Most Cash
An acid test is commonly used when testing gold. Gold rings are no different. An 'acid test' uses nitric acid because gold is insoluble in nitric acid. This confirms the presence of gold in your ring.
Acids are used for various karats of gold. The karat number identifies the amount of gold in the piece. Gold rings in particular are usually made out of 18 karats or less. This is because gold is malleable and can be easily damaged if it is pure. Pure gold is 24 karats which is 99.9% pure.
The lower the karat, the lower amount of gold is present. For example, a 10-karat ring has less gold than an 18-karat ring. Even if they are the same size. 10-karat gold is made out of 41.7% pure gold while 18-karat is 75% pure. The higher the karat means the more expensive the item is.
Where Can You Sell Your Gold Ring?
There are a few places to consider to sell your old ring. Gold dealers are not equal, so it is crucial to which one will offer the best deal.
The easiest option are stores with "we buy gold" signs. This could be your local exchange or even a pawn shop. These stores will take in your item in any condition. The Gold and Silver Exchange is a great choice for several reasons. They offer immediate payment, testing right in front of you, and no pressure when selling. They also offer in-store evaluation and a mail in option. This allows you to get payment from the comfort of your own home. They base your pay on the current spot market for gold.
You can sell to online or jewelry stores. Jewelry stores rarely purchase old jewelry. They don't have much use for these items and usually don't resell the piece.
You might see commercials offering to purchase gold via mail. This allows you to send in your items without leaving home. Some drawbacks to this would be finding a legit business, having to wait for shipping, and waiting for payment. This method is not time sensitive.
Online stores have the same issue as commercial ads. These stores are not able to process your items in a matter of moments. They often payout via a check through the mail.
Now that you've gone over the options, you are able to make a decision where to sell your gold ring.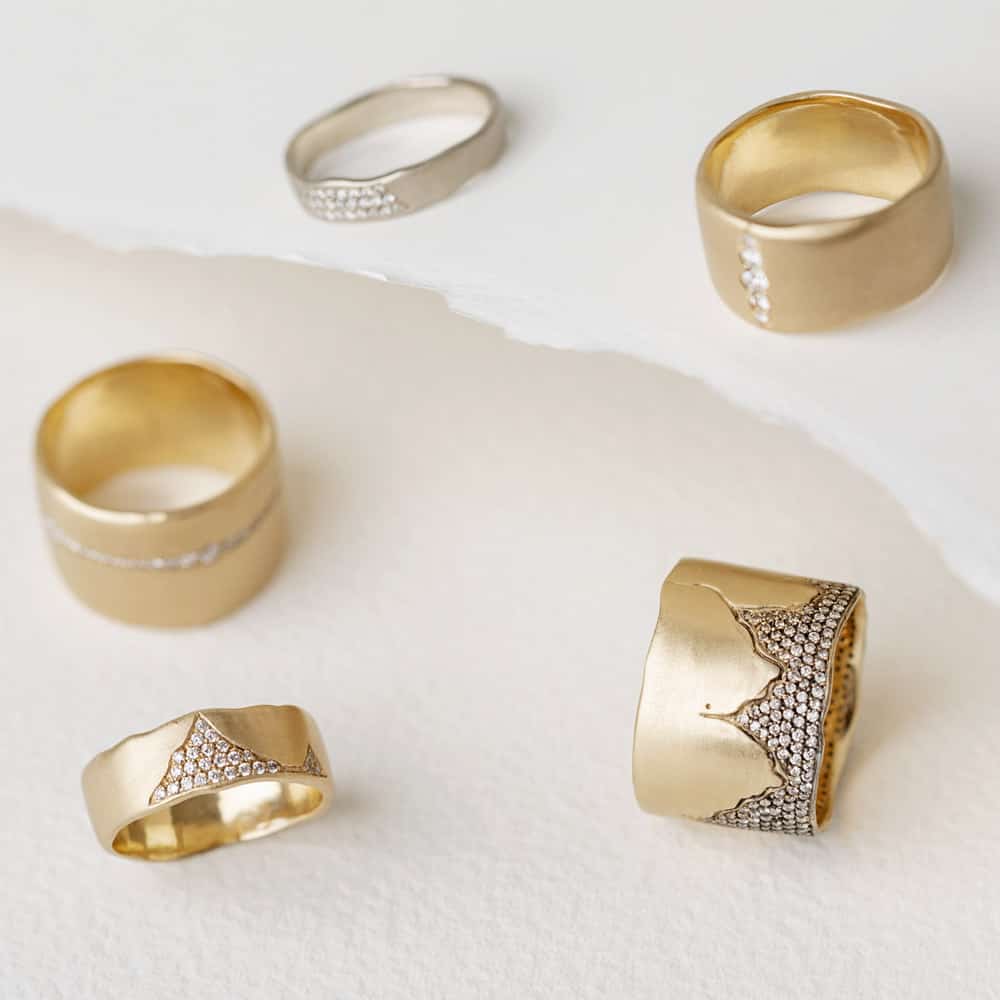 Types Of Gold Rings
Gold rings come in a wide variety of styles, worn by many. The value of your piece differs due to the amount of pure gold the item contains.
Wedding rings
Engagement rings
Gold-plated
Wedding rings and engagement rings hold sentimental value. They are worth more money in comparison to gold-filled or gold-plated rings. Engagement rings usually contain gemstones, if the stones are diamonds they are worth more than the gold alone.
How much can I get for my engagement ring?
It all depends on the size, cut, color, and clarity of the diamond. Or if you have multiple diamonds.
What can I do with my old wedding ring?
If it no longer holds sentimental value to you, we recommend selling it.
How do I know if I'm getting the best price?
You should check the current spot market. When the economy is weak, gold prices rise.
Testimonials
"Contacted them through Facebook inquiring about prices they were paying on certain metals, within 10 mins I had answers! Was surprised by them. I'm not a rookie in the game, a lot of places are getting over on people. If you are in or around the grand rapids area and have precious metal you want to sell, go to the gold and silver exchange. Very impressive."

CALEB LAMAY